---
Female
Samoyed Puppy Puppy

₦ 150,000
Age:
6 years old
Location:
Ogun, Olambe ogun state .
Date of Birth:
2017-03-19
Description
---
The dog is health and a gaunt samoyad, her production is always 5/7, whereas she will be coming on heat very soon.
---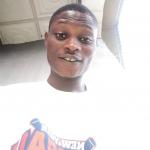 Olayinka Balogun
Member Since: September 8th, 2020
Location: Olambe ifo, ogun state
Click
here
to Learn how to Sell your dog anywhere in Nigeria.