---
Female
Samoyed Puppy Puppy

₦ 70,000
Age:
5 years 1 month old
Location:
Abuja Federal Capital Territory, New Karu.
Date of Birth:
2018-02-15
Description
---
Sweet and healthy Samoyed puppies ready for your home. Up to date with vaccines and all veterinary care due. Male and female available. Price is negotiable but we will appreciate if you are a serious buyer.
---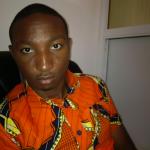 Kodichukwu Okonkwo
Member Since: August 18th, 2016
Location: Abuja
Click
here
to Learn how to Sell your dog anywhere in Nigeria.