---
Male
Samoyed Puppy

₦ 55,000
Age:
7 years 6 months old
Location:
Abuja Federal Capital Territory, Prince & Princess Estate.
Date of Birth:
2016-06-14
Description
---
Rex is a very beautiful and very active Samoyed breed. He is 8weeks plus in this pictures. He has got all his vaccination at this point with his card available. He has other siblings who are also up for sale for interested buyers only. This dog will be suitable kids and as a family pet.
---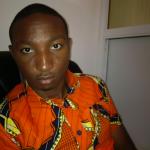 Kodichukwu Okonkwo
Member Since: August 18th, 2016
Location: Abuja
Click
here
to Learn how to Sell your dog anywhere in Nigeria.