---
Female
Samoyed Puppy Puppy

₦ 50,000
Age:
5 years 9 months old
Location:
Abuja Federal Capital Territory, New Karu.
Date of Birth:
2018-09-01
Description
---
Beautiful and healthy pure Samoyed puppies for sale. They have the best hair coat and very active. These puppies will bring joy to your home. Just call us to book one or two.
---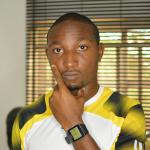 Kodichukwu Okonkwo
Member Since: August 25th, 2016
Location: Abuja
Click
here
to Learn how to Sell your dog anywhere in Nigeria.