---
Female
Lhasa Apso Puppy Puppy

₦ 50,000
Age:
4 years 7 months old
Location:
Abuja FCT, Gudu District .
Date of Birth:
2019-11-11
Description
---
Fantastic Lhasa Apso puppies available for sale at affordable price. One white male and a brown female available for immediate pickup. Their Vaccinations are complete. Deworming is also complete. Just buy and enjoy the affordability.
---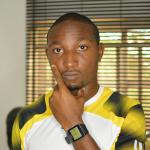 Kodichukwu Okonkwo
Member Since: August 25th, 2016
Location: Abuja
Click
here
to Learn how to Sell your dog anywhere in Nigeria.