---
Male
Lhasa Apso Puppy Puppy

₦ 60,000
Age:
6 years 9 months old
Location:
Abuja Federal Capital Territory, Gudu District .
Date of Birth:
2017-12-31
Description
---
Sweet Lhasa puppy with good attitude. Up to date with vaccines and deworming. Ready to go to the fastest buyer.
---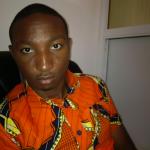 Kodichukwu Okonkwo
Member Since: August 18th, 2016
Location: Abuja
Click
here
to Learn how to Sell your dog anywhere in Nigeria.