---
Female
Lhasa Apso Puppy Puppy

₦ 45,000
Age:
6 years 3 months old
Location:
Abuja Federal Capital Territory, Gudu District .
Date of Birth:
2017-09-13
Description
---
Cute Lhasa poodle puppies ready for your homes. They are up to date with vaccinations and Deworming. They mostly white in color and both parents are white. They are have a characteristics curly hair that you will love.
---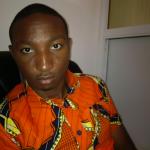 Kodichukwu Okonkwo
Member Since: August 18th, 2016
Location: Abuja
Click
here
to Learn how to Sell your dog anywhere in Nigeria.