---
Male
Boerboel Puppy Puppy

₦ 150,000
Age:
5 years 10 months old
Location:
Abuja Federal Capital Territory, Area 2 Garki Abuja.
Date of Birth:
2018-05-15
Description
---
Four months old purebreed Male Boerboel puppies available for new home.Colours : Brindle and fawn. They are Well vaccinated, well trained, healthy, strong and very much adaptable and homely.
---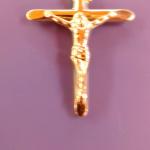 Member Since: October 9th, 2018
Location:
Click
here
to Learn how to Sell your dog anywhere in Nigeria.