---
Female
Boerboel Puppy Puppy

₦ 120,000
Age:
5 years 12 months old
Location:
Lagos, Lagos.
Date of Birth:
2018-04-03
Description
---
Both sexes of High pedigree boerboels available for sale. We deliver via our courier services to the south west and eastern part of the country at a fixed price of #5,000.
---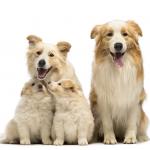 Henry Banjo
Member Since: April 18th, 2018
Location: Iyana Ipaja
Click
here
to Learn how to Sell your dog anywhere in Nigeria.