---
Is Binggo dog food really good for your dog?
By
Kodichukwu Okonkwo, DVM
| August 4th, 2016
---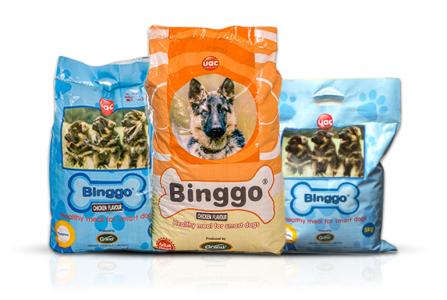 I have come across so many dog foods but to be sincere, most of them are imported, both dry dog food and wet or can dog food. Many dogs in Nigeria especially the ones that eat only commercial food are used to many of these foreign brands. I can testify that many of them serve their purpose and have provided relatively enough nutrients needed by our dogs here in Nigeria.
Most of you will readily acknowledge Diamond dry dog food to be one of the very best dog food ever imported in Nigeria but I will disappoint you by telling you that it was only the cheapest dog food then against JOJO crunchy, Pedigree dry food and some others that were of little quantity and yet a little more expensive than the Diamond dog food.
Royal canine is one of the most complicated dog foods ever that you will need to really understand the regimen or mode of feeding to really get the best of it. Royal canine is perceived to be very expensive but technically same cost as other dry foods if given at the right quantity. To be very frank, the day I went to buy Royal canine to stock in our clinic, I slept off listening to the mode of use – so sorry for that.

I once went to a colleague's clinic to see the one dog food called binggo and to be very honest I frowned at it believing that dog food made in Nigeria will be junk. I did not even think of buying them for our clinic because of that impression. In fact, I was annoyed at the name BINGGO given to the dog food because I grew up knowing bingo to be stray dogs.
It has been my tradition to test any product we sell due to the fact that we had small shelf years back so I decided to run a test on this binggo dog food on my dog. I have a little pug in the house that eats like "craze". I served this food and the dog refused to eat it. I quickly understood that she won't just accept it but will accept any can food whether she had eaten it before or not. I tried to mix it with can food and she kindly selected the can food meal and left the binggo for me.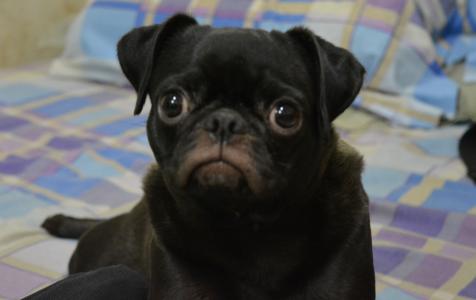 I seriously wanted to see the effect on the dog not acceptability because I had seen many other dogs eating the food in my presence. So I kept the binggo for her to eat anytime she decides to eat it, and when she is very hungry she will go and eat it. So I placed her on it for 6 months without feeding any other thing.

My discoveries on Binggo dog food

She appeared very normal and happy but wished I had something much softer to give her. I went further to use it on dogs on boarding with us and they were really looking alright after like 2 months. I tried to compare the acceptability with diamond Hi-energy and the dog will select the binggo and leave the others for me.
There was no change in her hair coloration unlike when I tried to cut cost and used one shoprite dog food sold for three thousand naira (#3000). I used that food and my dogs hair were just shedding badly and was turning gray instead of pure black and I also discovered that with Arion dog food –the coat colors were turning gray.

She did not lose weight unlike when I used Diamond Hi-energy but when I used Diamond puppy I fell in love with that dog food but the price chased me back to binggo. I didn't use multivitamins on her.
Since after my trial with binggo I was convinced enough to recommend it to people complaining of non-availability of other dog foods their dogs are used to due to import issues and dollar increase. I always explain my trial and the result and most of them will see my dog and will just buy without blinking.
Disclaimer:
Please Binggo manufacturers did not contract me to write this article but my readers have asked me over and over again to compare dog foods which I have been very reluctant to do but due to the hardship in the Country recently I will like people who don't know to know what I discovered using this dog food so that they can also save some cost and buy Nigerian dog food –Binggo.
Thank you.