---
What people do to reduce the cost of feeding their dogs in Nigeria
By
Kodichukwu Okonkwo, DVM
| February 25th, 2020
---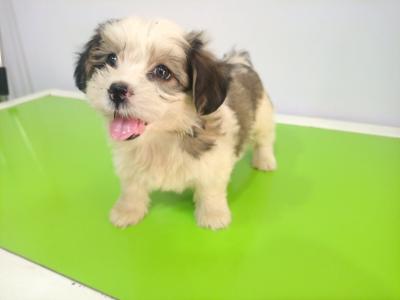 Keeping dogs for security, companionship or pets is very important to some people that love these animals and some people who just need them to keep criminals away from their home. Having a living thing in your care comes with a lot of responsibility which includes feeding, veterinary care and other sorts of care. Veterinary care can be occasional but feeding is constant and this is where the big worry comes in.

When you get a new dog as a novice you start to wonder what the dog will love to eat and before you know it you start to wonder if the meal you have been serving is right for the dog. When you meet a professional to recommend food for your dog, you might be shown the expensive food – commercially available canned or dried food.
In the long run, the expenses will become unbearable for a modest earner that he starts searching for alternatives to the commercially available food. And this is when different ideas start to be considered to replace the currently expensive food in other to be able to sustain feeding the dogs without compromising the dog's health and wellbeing.
Restaurants are some of the alternative sources of food for dogs. Some dog owners approach different restaurants and food outlets to help them store the remnants from food served to customers for them in other to feed their dogs with them. This idea is so popular that the majority of the food outlets run out of remnants due to competing requests for the same remnants.
'Acha' dog food like the ones most popularly used by breeders in Jos, Plateau state of Nigeria. The name was coined from a food by-product called Acha popularly used to compound the dog food. Acha is still used to designate the dog food because it is the dominant content of the dog food. This days Acha has been replaced by other ingredients that supply similar nutrients as the Acha by-product like corn, millet, and other cereals. Different ingredients are mixed together in a formulated proportion and ground together into a semi-powdery consistency and are prepared by mixing a portion in boiling water to cook and are served to the dogs. Different formulas are used for puppies and adult dogs.
Butchers place is another source of dog food. These guys are usually booked with specifications of the type of meat to be reserved. The rib section of beef is most preferred because bones are usually removed from the slaughtered cows and the beef is taken to the market for sale so the bones are booked by dog owners who buy them at a very subsidized rate due to the fact they are kind of a by-product. Sometimes the butchers slaughter pregnant cows and the fetuses are sold to dog owners who prepare them as meat for their dogs delight.
Hunting wild animals is a practice of rural hunters who hunt with these dogs and when they prepare the meat for food, they share with the dogs. Animals like antelopes, hares, some big rodents and some special reptiles are hunted, killed and some of them sold to food outlets as 'bushmeat' and some prepared for the dogs who participated in the hunting exercises.
Attending events to source for dog food is very common. People attend events like weddings, birthday parties, child dedications, traditional marriages just to source for food for their dogs. They sometimes attend with a bowl or nylon bags to assemble leftover food. Sometimes they mix different types of food up into one bowl or nylon bag and sometimes they separate them. Some of these guys attend events even when they are not invited just to mop up the leftover food for their dogs.
Home prepared food is the most common practice. Many dog owners mostly end up feeding their dogs the food they eat. They prepare foods like rice, beans, bread, and tea, etc. and they just serve their dogs and if the dogs accept it as food, they keep serving it for a long time.

Some people allow their dogs to roam about looking for food by themselves. In the rural areas, you find these dogs at the butchers' corners waiting for meat to fall off the table. Sometimes the butchers are kind enough to throw some meat for these hungry dogs and sometimes make friends with them. These dogs also go where restaurant proprietors cook their food and wait for some waste to eat. Many of these people are used to these dogs that they assemble the fish head, burnt part of the food and other food they will not be selling and serve these dogs. Sometimes these dogs fight to get the best parts of the food and injure themselves but at least they had something to eat.