---
Male
German shepherd Puppy Puppy

₦ 100,000
Age:
2 years 7 months old
Location:
Lagos, Irawo.
Date of Birth:
2022-03-03
Description
---
TwoChainz is a smart short hair GSD selectively bred for alertness, speed and intelligence. But he is very aggressive. I have been given the option by the landlord to either dispose him off and retain my apartment or keep him and pack out. All because he is very aggressive. Anyone that wants a very good security dog should please come for him. His medical records are updated. He goes for quarterly grooming and brushes his teeth once a month. I would make his price very affordable because I have till August to dispose him off. Please, you must be able to take care of him and take him for regular exercise. Interested buyers Please, call my line
---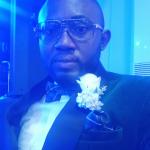 Uchechukwu Krys Nwoye
Member Since: June 4th, 2023
Location: Irawo, Lagos, Nigeria
Click
here
to Learn how to Sell your dog anywhere in Nigeria.