---
Female
Japanese Spitz Puppy Puppy

₦ 40,000
Age:
1 year 6 months old
Location:
Lagos, Ikorodu, Lagos..
Date of Birth:
2019-06-06
Description
---
Vaccinated: Yes Dewormed: Yes Purebred American Eskimo puppies. Fully healthy and agile. For more info, please call or WhatsApp 08166860695
---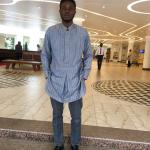 Tare Johnson
Member Since: July 23rd, 2019
Location: Lagos, Nigeria
Click
here
to Learn how to Sell your dog anywhere in Nigeria.