---
Female
Cane Corso Puppy Puppy

₦ 120,000
Age:
11 years 1 month old
Location:
Abuja, Nyanya.
Date of Birth:
2012-08-18
Description
---
7 can corsos for immediate sale. These puppies were got from a pure can corso(imported) and a mastiff. Both male and female available.
---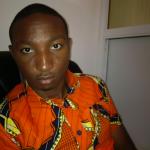 Kodichukwu Okonkwo
Member Since: August 18th, 2016
Location: Abuja
Click
here
to Learn how to Sell your dog anywhere in Nigeria.