---
Female
Caucasian Shepherd Dog Puppy

₦ 65,000
Age:
8 years 8 months old
Location:
Abuja, Suncity Estate.
Date of Birth:
2016-01-13
Description
---
Very Big & Healthy Caucasian puppies for immediate sales. They are up to date with their vaccination done by fairvet with their papers. The puppies are lovely & healthy, well fed. Female & males available.
---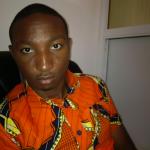 Kodichukwu Okonkwo
Member Since: August 18th, 2016
Location: Abuja
Click
here
to Learn how to Sell your dog anywhere in Nigeria.