---
Male
German shepherd Puppy Puppy

₦ 35,000
Age:
12 months old
Location:
Lagos, Shomolu.
Date of Birth:
2021-10-13
Description
---
6 WEEKS OLD GERMAN SHEPHERD PUPPIES FOR SALE. MUM IS MIXED WHILE DAD IS FULL. THEY HAVE FULL GERMAN SHEPHERD CHARACTERISTICS. SHIPPING NATIONWIDE
---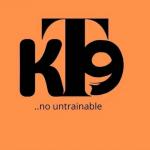 John Abiodun
Member Since: December 3rd, 2021
Location:
Click
here
to Learn how to Sell your dog anywhere in Nigeria.