---
Female
Caucasian Shepherd Dog Puppy Puppy

₦ 60,000
Age:
6 years 9 months old
Location:
Abuja Federal Capital Territory, Guzape.
Date of Birth:
2018-01-11
Description
---
Cute and elegant looking Caucasian shepherd dog puppies, registered and duly vaccinated and dewormed. The parents are big and huge. The puppies have cropped ears with good smile. Get one today and enjoy having an everloving friend.
---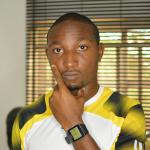 Kodichukwu Okonkwo
Member Since: August 25th, 2016
Location: Abuja
Click
here
to Learn how to Sell your dog anywhere in Nigeria.